If you want longer lasting curls, you've definitely come to the right place! I'm going to show you how to curl hair with a flat iron so you can go all day (or day!) with fabulous curls. I've teamed up with Mirum Shopper to show you how to do it.
Curl hair with a flat iron - YES!
Holiday parties means it's time to shine. I was looking through some photos and it occurred to me that I've been doing my hair the same way for about 20 years! Literally, all of my holiday pictures look exactly the same; I'm just wearing different outfits. I decided that it's time to say goodbye to my old hairstyle. No more scrunching my hair with gel and mouse and then spending an hour with a curling iron to define my curls. I took a short quiz at CVS.com/YourStylesYourWay to discover my perfect festive look.
The quiz confirmed that curls are a good look for me, but I'm so over stiff, crunchy curls that fall flat within a few hours. I recently discovered a new way to curl my hair thanks to my friend Jillian over at Hello Splendid blog. She showed me how a simple flick of the wrist can transform a flat iron into curling machine! And, the Your Style Your Way quiz gives you product recommendations so I've completely overhauled my beauty regimen. Since the fall and winter months can dry out my hair, I'm protecting it with the TRESemmé BOTANIQUE collection. I love the shampoo and conditioner because they hydrate my hair thanks to their nourishing formula of aloe vera and coconut milk, but they don't make it feel heavy or greasy. These salon quality products leave my hair soft, smooth and frizz-free.
By the way, I use a cheap flat iron! I've got a fancy one, but a cheaper Conair 1 inch flat iron that I ordered from Amazon.com works much better.
Check out my quick tutorial -
How to curl hair with a flat iron
When I'm finished with my style, I finish it off with  TRESemmé TWO Extra Hold Hair Spray to lock in my curls. It handles fly-aways like nobody's business and there's no stiffness or stickiness, just water-free, humidity-resistant flexible hold.
I think I've finally mastered soft curls that last!
So, think you'll give it a try? It's all in the wrist. So, get to it and let me know how it comes out.
If you love these pin curls, check out our other hair tutorials:
How to do pin curls tutorial
Claiss pin up girl hair tutorial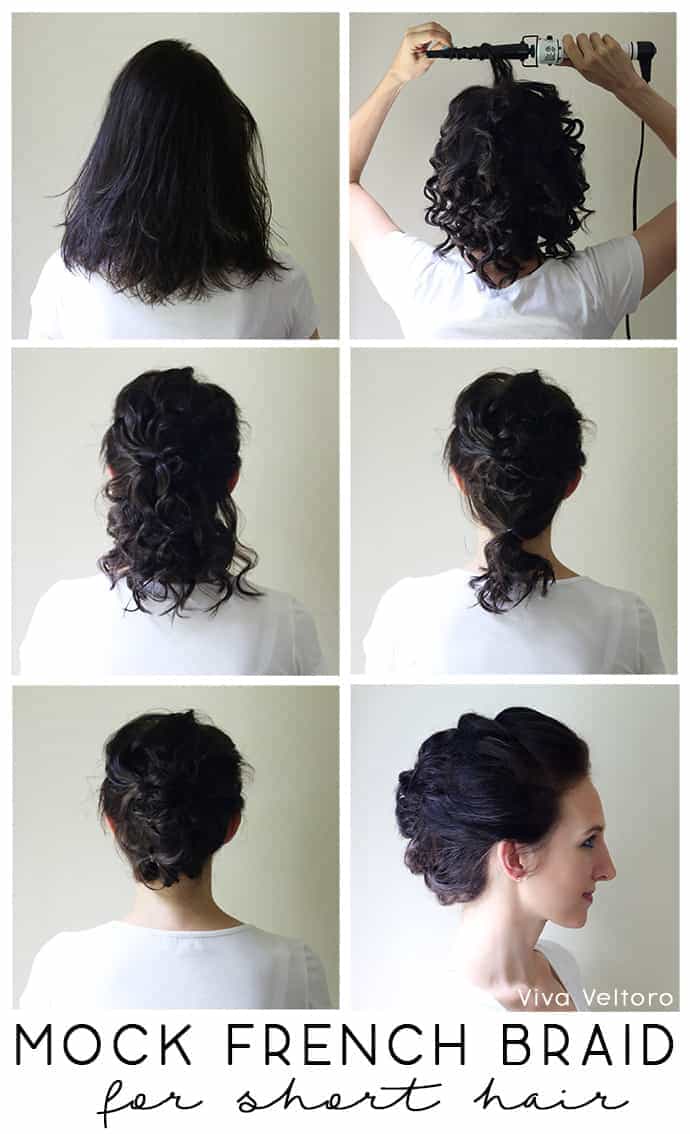 Mock French Braid for short hair.
How to add volume to thin hair
This post about how to curl hair with a flat iron is sponsored by Mirum Shopper. Opinions are 100% my own.