Even though my daughter is still young, I'm well aware of the impact that TV shows will have on her as she gets older. I've compiled a list of Netflix shows with strong female role models for girls of any age!
I've teamed up with the Netflix #StreamTeam for this post.
Looking back, can you think of ways that gender stereotypes influenced you growing up? I know I can. I remember hearing things like, "You throw like a girl" and "Only girls like pink," when I was really young. With studies showing that gender stereotyping affects girls as young as age six, I want to make sure my daughter has positive role models in her life that assure her she can do anything she puts her mind to. Whether these role models are real people or TV characters, I know they'll impact her life and how she thinks of herself. I've compiled a list of shows to stream on Netflix that showcase strong female characters from preschool all the way through the teen years!
Shows with Strong Female Role Models for Young Girls
Sofia the First - We love this show! Sofia became a princess when her mother married the King. The show focuses on her life along with her family and friends as she learns what it means to be a princess. This show has wonderful life lessons and teaches a lot about emotions and social situations.
Ella the Elephant - Another great show for toddlers and preschoolers! Ella and her friends Belinda, Tiki, and Frankie get into some tricky situations. With some teamwork, a little magic, and some determination, they always find their way out!
Stella and Sam - Fueled by their imaginations, Stella and her shy younger brother Sam take on the wonders of outdoor exploration. We really love the sibling relationship and how Stella is such a hero to her little brother.
Goldie & Bear - Goldie Locks and Little Bear are friends in this series and travel through the forest finding other fairy tale characters. The music is really catchy and the adventures these two find themselves on have great learning opportunities.
Sarah & Duck - Following the adventures of Sarah and her friend Duck, this British show is a calm and relaxing step back from many shows these days. It's got great messages about friendship and imagination and is the epitome of a feel-good show.
Totally Spies! - The girls on this show are agents for a secret organization where villians run amok and cool gadgets rule! Talk about girl power, this show is all about it!
Lemony Snicket's A Series of Unfortunate Events - The extraordinary Beaudelaire orphans face trials, tribulations, and the evil Count Olaf in their fateful quest to unlock long-held family secrets.
Project MC² - Teenage spy McKeyla teams up with three other super-smart girls to become secret agents who use their science and tech skills to save the day!
Supergirl - To avert a disaster, Kara Danvers reveals her powers and true identity: she is Superman's cousin, now known as Supergirl, protector of National City.
Shows with Strong Female Role Models for Teen Girls
Stranger Things - A young girl with a shaved head becomes a beacon of light for a small community mourning a missing boy. Though our kids are too young for this show yet, I can't wait for them to watch it when they're older!
When Calls the Heart - Leaving behind her city roots, a woman journeys west in the 1900s to become a teacher in a small Canadian mining community.
Unbreakable Kimmy Schmidt - When a woman is rescued from a doomsday cult and lands in New York City, she must navigate a world she didn't think even existed anymore.
Call the Midwife - Talk about a show with strong female role models! This period drama is set in impoverished East London in the 1950s. It follows a newly qualified midwife and her colleagues at a nursing convent.
Good Witch - Raising her daughter in a small town, an enchanting widow with magical powers provokes the interest and exasperation of a skeptical big-city doctor.
What Netflix shows would you add to this list?
Tell me in the comments below!
#StreamTeam
Check out a few of our featured Netflix posts for some streaming inspiration:
Best Shows to Watch on Netflix With Your Husband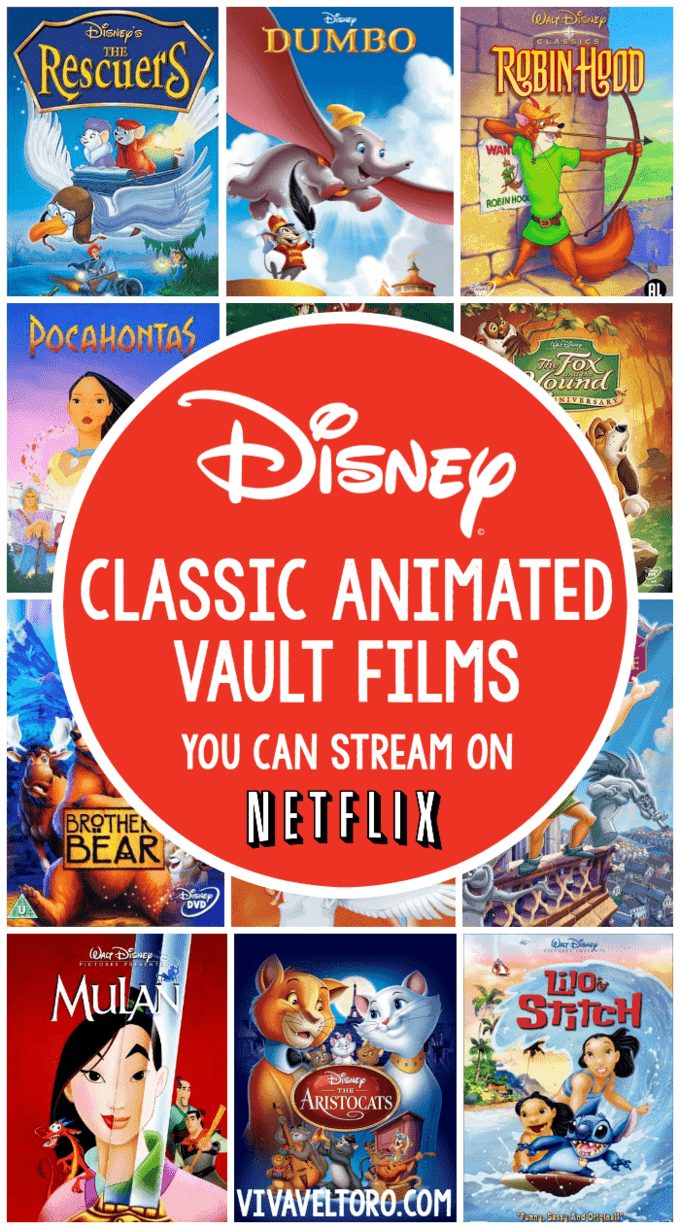 Classic Disney movies from the vault that you can stream on Netflix right now!
9 Shows to binge-watch right now
Disclosure: I'm a member of the Netflix #StreamTeam and receive a subscription to their streaming services and a promotional item for participating in the program.