A few days ago, I told you all about how I made super cute salt dough ornaments with my toddler. We had a blast making them and I think they turned out adorable. I especially love the Disney Olaf ornament... but maybe I'm biased since I made it and all. Well, I knew one (or four!) ornaments my little guy would absolutely adore - the Teenage Mutant Ninja Turtles. He's got a thing for turtles lately, so I knew he'd be excited to make a few TMNTs to hang on the tree.
Ingredients: 
1 cup of salt
2 cups of flour
1 cup of water
eyes (I bought these at Walmart for $2, but you could just paint them on instead)
acrylic paint (green, black, blue, purple, yellow, red, and possibly white)
paintbrushes
ribbon
Cut this recipe in half if you just want to make a small batch or ornaments. I made quite a few with this larger batch.
Directions: 
Combine your salt and flour in a mixing bowl, then start adding your water. You might not need the full cup, or you might need a bit more. You want your dough to be well mixed, but not too sticky or wet. Knead away until it's a smooth dough ball. Once it's well combined, divide the dough in half or fourths and roll it out with a rolling pin.
To make TMNT, you'll want circles (or even ovals if you want to get fancy). Use a traditional cookie cutter if you have it, or you can improvise like I did. I made circles by turning glass prep bowls upside down and using them as "cookie cutters".
Next, place your circles on a silicone mat for baking. I L-O-V-E the silicone mats from Tanors - they are SO much cheaper than Siplat brand and work just as well, or you can use parchment paper.
Now, this is important - make sure you poke a hole somewhere on them so you can thread ribbon through to hang them on your tree. You won't be able to do this after you bake them, so don't forget. I used a straw to cut small circular holes in my ornaments.
Bake them at 200 degrees for 2-3 hours. Make sure they've dried all the way through and aren't tacky on the backside at all, otherwise they'll curl a bit. After you've taken them out of the oven, let them cool for a few hours before you paint them.
To paint the turtle faces, I just searched for an image online and painted free style. It was pretty easy. The "googley" eyes are stickers, so I just put them on when the paint was still wet and they adhered nicely. They've definitely livened up our tree this year!
Be sure to check out my keepsake Salt Dough Ornaments too!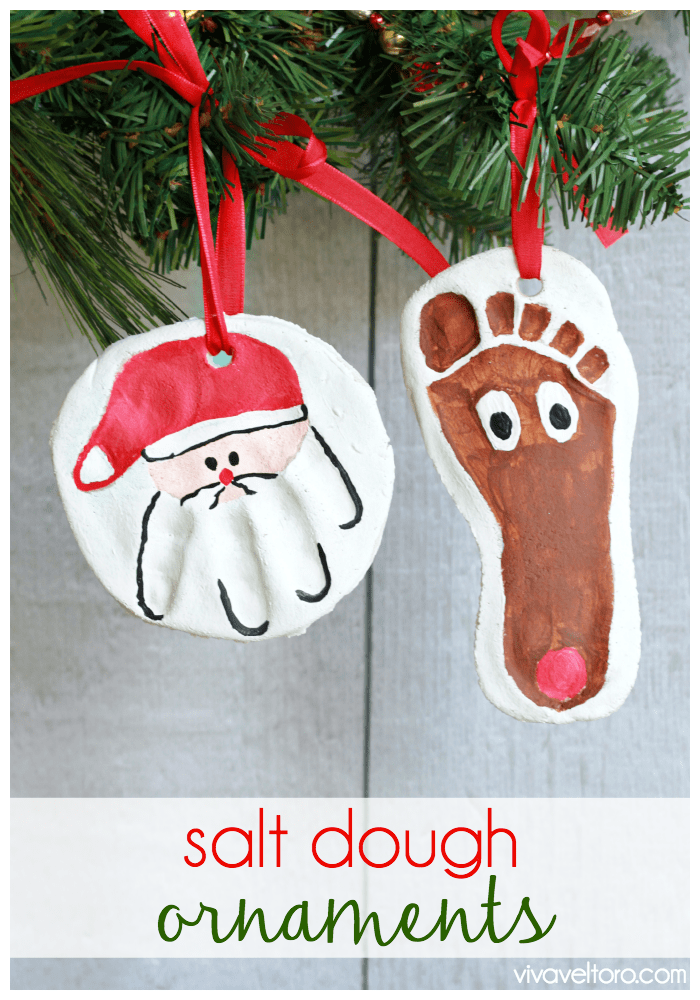 So, what do you think of these TMNT ornaments?
Will you be making salt dough ornaments with your little ones this year? 
Follow Ruth V.'s board Viva DIY on Pinterest.


Disclosure: Amazon links are affiliate links.