Matching family Christmas jammies are such an essential part of Christmas! We are so excited to share our favorite pj's from BedHead Pajamas, and give you some Christmas Eve Box ideas for your children to open the night before Christmas!
Do you have magical Christmas memories that include opening one present on Christmas Eve? Did it often contain pj's?! I remember opening those presents labeled with a star every Christmas Eve and finding matching pajamas for me and all my siblings and in that moment thinking that I had never felt happier! I've always known that I've wanted to recreate that magic with my kids. I love the idea of making up a Christmas Eve Box that includes just a few more things than the pajamas. If your kids are anything like mine, when Christmas Eve draws to a close, they are bouncing off the walls with excitement and it is a huge struggle to get them to settle down and stay in their rooms while Mom and Dad get to work wrapping the last presents! Here is a helpful list of Christmas Eve Box ideas (with some Amazon affiliate links so you can find them easily) that will help your children wind down and also give you a little more time to finish up downstairs!
Christmas Eve box ideas
The first thing I like to put in our Christmas Eve Box is the book, The Night Before Christmas. It just has to be read on Christmas Eve! A few more Christmas books won't hurt. I also include only one small treat (since we usually open this right before bed), and reindeer hot chocolate is a crowd favorite! One Christmas DVD to add to your holiday collection is always fun too!
I like including a few activity books that my kids can use in their rooms. I know it can be so hard to fall asleep on Christmas Eve, so exerting a little energy into an activity book that includes coloring before bed is great.
The crown jewels of the box are the pajamas -- BedHead Pajamas!!! I received these pajamas at no cost to facilitate this review. Finding pajama sets that work for the whole family can be tough. It is really difficult to find the same print in children's, baby, women's, and men's sizes, but Bedhead has an entire section of their shop dedicated to FAMILY PJS! SO many absolutely adorable choices in all sizes so that you can get all sorts of cozy and matchy-matchy with your loved ones!
Hello, adorable, right? I feel like I could use any of these for our Christmas cards this year!
We picked out the Scottie Fair Isle print and I think it is perfect for both little boys and girls. Each of my children love the Scottie dogs and paw prints and I love the embroidery motifs paired with the red collars and cuffs. I really like how the the light blue and red are classic and Christmas-y, but they're also iconic winter colors so they're still cute to wear throughout the cold winter months after Christmas.
The kids would not take these off! They were BEGGING to wear them the entire day, and have been wearing them every night since. It's obvious to me that even they can tell these are made from the best materials. They are so soft and stretchy but also very well-constructed. The garments are snug and close-fitting, which is exactly how children's sleepwear should be, but there is so much stretch (because of the 5% spandex blend) that they are not restricting, and I can easily see my kids wearing these for another year or two.
These SCOTTIE FAIR ISLE STRETCH kids' pajamas are sold in size 2T, 3T, 4T, 5T, 6 Kids, and 8 Kids. I can't get enough of those prancing doggies in Burberry scarves!
The adult pj's are just as fantastic. Mine and my husband's are the 100% cotton flannel variety, which is brushed soft and not stretchy, but the colors are still vibrant and the material is extremely warm. The style is meant to be roomy and loose, and I think the sizing is accurate. I am so into the piping details on the cuffs, pockets, and notch collars! I will be wearing these all winter long!
We LOVE our new pajamas and we're so excited to wear them this Christmas! Check out BedHead Pajama's pj's, especially their family sets, and order your Christmas pajamas for your Christmas Eve Box this year!
Buy it: You can purchase the Scottie Fair Isle Flannel Mens PJ's for $138, Women's Flannel for $132, and Kids' Stretch for $52. Pajamas, nightshirts, robes, gowns, doggy pj's, blankets, and separates are all available at the BedHead Pajamas website.
Disclosure: I (Camille) received these pajamas at no cost to facilitate this post about Christmas Eve box ideas. All opinions are my own.
Check out our other Christmas posts!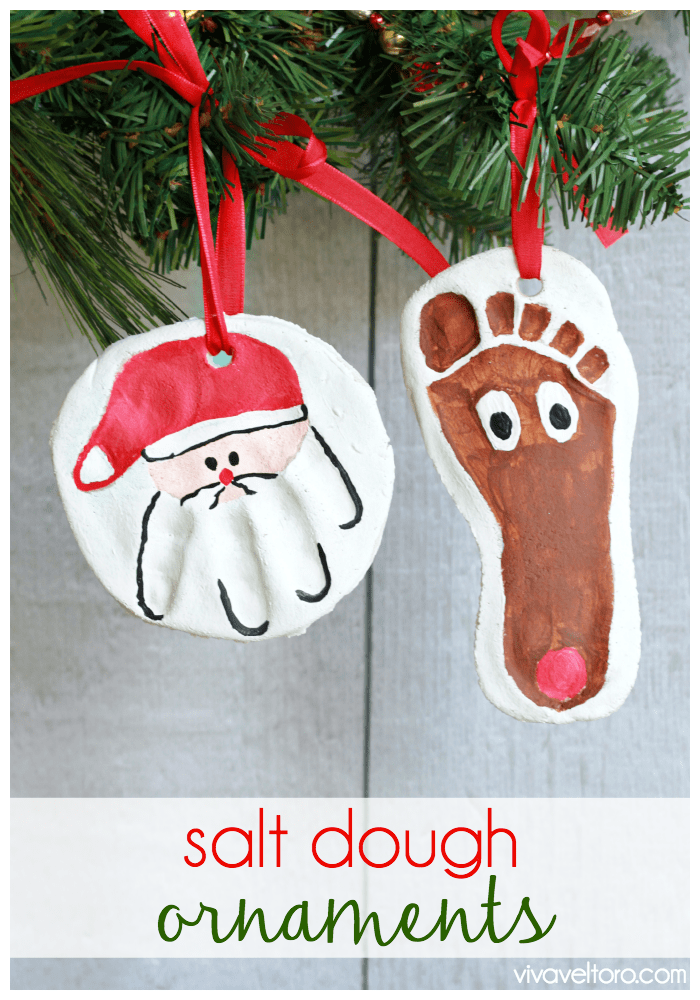 How to make salt dough ornaments